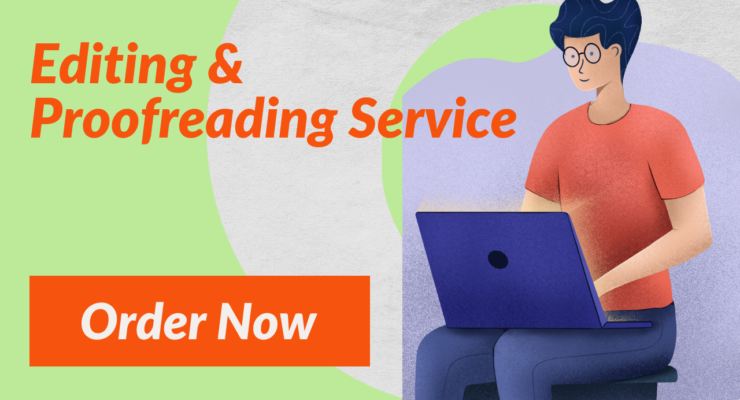 Academic and scientific proofreading and editing services
Myhomeworkpro.com provides expert proofreading and editing services of the highest quality to academics and scientists in all fields of study. Our proofreaders and editors are not only native speakers of English but also specialists in a wide range of disciplines and subject areas. They have conducted advanced research, earned postgraduate degrees (many PhDs), taught and examined students, and published their books and articles to familiarize them with academic and scientific documents' content, styles, and expectations.
They have also undergone rigorous training in the most effective proofreading and editing techniques before joining the Myhomework.com team, so whatever your specialization or goals may be, we can provide a professional proofreader or editor with extensive knowledge in your field of expertise to ensure that your language, formatting, and documentation meet the highest scholarly standards.
Medical
Writing in the medical sciences is challenging in several ways. Such writing tends to contain a significant amount of detailed and complex material, including data that must be presented with complete accuracy and specialized terminology that must be defined and used effectively. Authors must usually follow specific guidelines for formatting and documentation, as well as the rules of formal scholarly writing. Their work often reaches a broad audience of readers with varying knowledge of the topic at hand. The medical proofreading and editing team members
have the aptitude, expertise, and training needed to check—correct errors in language and formatting, ensuring that your writing is polished to perfection.
Social Sciences
Social scientists write texts of many different kinds throughout their careers, and Myhomeworkpro.com offers professional proofreading and editing services for every document they produce. Whether you are preparing a term paper, a research report, a doctoral thesis, an academic book, a journal article, a conference presentation, a class lecture, or a project proposal, we can check your formatting, references, tables, figures, and headings for conformity with required guidelines. Our 
social sciences editing
 services will also correct your grammar, spelling, and punctuation wherever necessary to ensure a perfectly polished text that communicates your intentions clearly and with scholarly sophistication, significantly increasing the chances that your writing will achieve all you expect of it.

Engineering
Communicating technical information in writing is essential to the success of many projects, businesses, and careers. Like other academic and professional writing, it must be grammatically correct and avoid typing, spelling, and punctuation errors. In most cases, it must use appropriate and consistent formatting, editorial styles, and documentation techniques. In addition, technical writing must express complex ideas in simple terms that can be readily understood by those who are not specialists in the author's subject area, a situation that presents unique challenges. The professional
engineering paper editors
and proofreaders at Myhomeworkpro.com understand these challenges and have the expertise to help you polish your technical documents perfectly.
Psychology
The focus of psychological research and knowledge is human behaviour, and whenever human beings are studied through research and experimentation and discussed in scholarly writing, great care must be taken. The author should be sensitive to the needs and feelings of a wide variety of readers, from patients to fellow practitioners, and biases and ambiguities should always be avoided. Writing that is clear, concise, and precise writing is necessary, so the language used must be correct and contain no grammar, spelling, or punctuation errors. In contrast, the formatting used to organize and present that writing must be logical and practical. The
psychology proofreaders
and editors at Myhomeworkpro.com are eager to help you perfect these aspects of your writing.
Legal Documents
Legal professionals produce various essential documents daily, from pleadings and briefs to contracts and scholarly articles. Legal writing must be clear and precise to communicate complex and detailed information in ways that will be readily understood by its readers, whether clients or judges. It must construct persuasive and compelling arguments and reflect well on both its author and his or her law firm. To achieve these goals, legal documents' grammar, syntax, spelling, and punctuation must be correct and appropriate in every instance. Myhomeworkpro.com offers professional
legal document editing
and proofreading services to help you polish and perfect your legal documents for success.
Humanities
Writing is a vital part of a successful academic career in the humanities. Excellent writing that stands out as clear, correct, logical, and stylistically pleasing is necessary for communicating the subtle and sophisticated analysis, interpretation, and argument expected in scholarly documents that focus on topics and subject areas within the humanities. Such writing requires meticulous and time-consuming proofreading and editing. Fortunately, the 
humanities editing
and proofreading team at Myhomeworkpro.com can check and correct your grammar, syntax, punctuation, and spelling and ensure that all elements of your formatting and referencing are accurate and consistently meet the guidelines' requirements you are following.
Economics
Writing, particularly in English, is a valuable and necessary skill for most business professionals and economists, who are increasingly required to produce high-quality text in an information-driven world. Whether you are writing a research paper for your scholarly community, a memo for your staff, a financial report for a client, or a newsletter for your customers, clear and effective communication is beneficial and profitable. The business and 
economics editors
and proofreaders at Myhomeworkpro.com can help you perfect both the language and the formatting of your documents, ensuring that your writing will express your meaning to your readers with precision and eloquence.
The highly educated members of our proofreading and editing team specialize in a wide range of academic and scientific fields. Please see the following additional expert editing and proofreading services:
Agricultural Science
Agricultural science covers diverse areas encompassing a wide range of services. Writing in this discipline requires academic development and proficiency in various tasks undertaken in the field for data collection, collation, and producing concise summaries that rely on proper evaluation. Members of our 
agricultural science proofreading and editing
 team have undergone proper training to develop the expertise necessary to handle any complex assembly of ideas that require professional interpretation, resulting in precise and inspirational writing. The final product always incorporates any necessary spelling, grammar, and formatting corrections, achieving a standard of excellence in agricultural science.
Anthropology
Anthropology
is a science that requires a vast understanding of references to historical data and a reliance on discipline to assemble ideas that fit within an acceptable academic framework. Experience in interpreting and comprehending the transformation of complex ideas into writing that ultimately conveys precise meanings is required for anthropology proofreading and editing. The result involves the best choice of terminology to present a final summary of ideas. All of our 
Anthropology editing services
 adhere to specific formatting guidelines while correcting all spelling and grammar errors, creating a perfect final composition that will significantly impact various audiences.
Archaeology
Archaeology
is a very precise science that combines a need for complex knowledge of the history of civilizations with the current trends of discovering new information based on modern interpretations. Individual excavation projects require protocols and separate knowledge of the previous lives of people, incorporated into project findings, resulting in a written report of importance that hopefully reports a crucial new paradigm shift. Our 
archaeology proofreading and editing services
 aim to produce perfected and highly regarded written manuscripts by satisfying these different academic expectations and fulfilling the requirements of spelling, grammar, and formatting.
Behavioral Science
The behavioural sciences are founded on metrics and skills that contribute to engaging in documenting observations and developing ideas based on data collection. Compiling summaries of these observations and data sets requires experience in the field and a sound academic grounding in behavioural science principles. The culmination of this fieldwork is often cumbersome, and the continual writing and revision of manuscripts is an arduous task that most professionals find overwhelming.
Behavioural science proofreading and editing services
 can complete the overt review process and deliver the appropriate spelling, grammar, and formatting corrections required by a professional writing service.
Bioscience
The biosciences are composed of an array of interests in biology. Research and study in this field encompass a broad scope of examinations from the molecular to the population and ecosystem levels and require knowledge of variables' interactions. Understanding the complexity of and interaction between individual species and their environment requires a specific academic focus to engage the proofreading and editing process properly. Myhomeworkpro.com is dedicated to providing all the required spelling, grammar, and formatting corrections and undertaking an intense
scientific review of bioscience documents
 to exceed the level necessary to pass the professional review and publishing process.
Chemistry
Chemistry is a long-standing and well-developed science that is part of the core development of many scientists. To excel in this well-founded science requires attention to detail and accuracy to report scientific findings in a professional narrative that compares with current research findings. Understanding terminology and principles and writing fluid documents are required to complete the scientific process. Our
chemistry paper proofreading and editing services
readily provide all the spelling, grammar, and formatting corrections required for chemistry paper proofreading and editing while possessing the scientific aptitude necessary to create advanced documents of exceptional quality.
Economics
Economics proofreading and editing require individuals with a history of professional accomplishments directly related to successful writing and publishing in subjects related to this field. Creating documents for journals, annual reports, and websites requires the highest quality editing, including all the necessary graphical and tabular data representations. Our
economics editing professionals
excel at reviewing and proofreading, offering academic superiority and the experience necessary to provide the highest quality service continually. Our team offers exceptional final documents with perfect spelling, grammar, and formatting that meet all the specific requirements within strict deadlines.
Engineering
Engineering papers often contain many calculations and applications of various equations and mathematical concepts for designing and developing ideas. Terms and subjects are the keys to understanding the critical transition from drafts that contain summaries of ideas to finalized documents that are precisely worded and organized so that they can have the maximum impact on any intended audience. Our
engineering paper proofreading and editing
team possess the knowledge, skills, and ability to ensure that all academic concepts are appropriately expressed and make any necessary corrections, including all spelling, grammar, and formatting changes.
Environmental
Environmental science comprises a group of multidisciplinary fields that contain biotic and abiotic components. The ability to perform in the environmental sciences through writing and creating scientific documents requires an advanced understanding of terminology and concepts beyond a basic approach. In addition, scientists often need more time for continual critical review under a peer review protocol that can take extended periods. Our seasoned
environmental science editors
 have obtained advanced experience over many years, honing their skills not only to provide quick, flawless interpretation of the expression of ideas in words, graphs, and tables but also to include all the necessary spelling, grammar, and formatting corrections.
History
Knowledge of history is mostly acquired from documents, long reading sessions, and discussions among peers regarding a particular subject area or period. Becoming a professional in historical writing requires dedication to acquiring and compiling a vast amount of material. Using the active voice for writing history manuscripts involves the clear and concise organization in a format that expresses a free flow of ideas. Our
history paper proofreading and editing
 team is a professional group of individuals with exceptional experience editing history papers, providing all the necessary spelling and grammar corrections while adhering to all formatting guidelines.
Management Studies
Management studies combine human resource management and the study of organizational behaviour and communication between different levels of management and labour. Adequate descriptions of agreements and the history of negotiations, conflict resolutions, and developing structures and frameworks for companies require a unique ability and background. Myhomeworkpro.com is dedicated to ensuring that all documents are edited quickly in line with the understanding that the outcome is a finished narrative that engages all of the necessary combinations of these themes. Our
management studies editors
 produce final documents with all the necessary spelling and grammar corrections and adhere to any formatting requirements.
Medical
Authors of medical documents are responsible for ensuring the accuracy and clarity of medical information and safeguarding the perfect interpretation of all medical terms and concepts. Consigning the editing, organizing, and summarizing of pertinent information in medical documents to
medical editing
professionals allows authors to engage in more original writing. Myhomeworkpro.com is dedicated to maintaining the absolute privacy of all medical data and confidential information while creating transcripts of perfected narratives with the correct understanding of all terms, phrases, and words used by medical professionals. Our editors always make all the necessary spelling, grammar, and formatting changes during proofreading and editing.
LaTeX
LaTeX editing software is a precise style of document preparation that differs from Microsoft Word and other similar word processors. LaTex displays plain text while using markup-tagging protocols to delineate the general structure for stylization and the addition of citations and cross-references. Successful use of this software requires experience and knowledge that are similar to those acquired by HTML website designers and have been acquired by our specialized group of 
LaTeX paper editors
. Members of Myhomeworkpro.com have mastered utilizing LaTeX to its full potential, providing perfectly edited documents while correcting all spelling and grammar errors and meeting all formatting requirements based on authors' and publishers' preferences.
Life Science
Life science
is a progressive discipline encompassing a broad spectrum of pharmaceutical and environmental fields. The transfer of information from these fields into formal writing requires professionals with a wide variety of backgrounds and experiences in scientific settings, as well as the writing, proofreading, and editing skills necessary to transform manuscripts into publishable documents. Members of the
life sciences editing services
 team have skills and knowledge in all fields of the life sciences, enabling them to organize writing and make the necessary revisions to transform drafts into productive documents that reach the publication stage. In addition, all finished manuscripts are free of spelling, grammar, and formatting errors.
Material Science
Chemistry, physics, and engineering are three areas of science in which a material science editor needs to be proficient in interpreting and making corrections to a draft document properly. In-depth knowledge of the properties of various well-known and new materials and their application in processing, structure, and performance is paramount to reporting discoveries in this individualized branch of industry. Myhomeworkpro.com can
edit any material science paper
, including making all the necessary spelling, grammar, and formatting corrections and creating a finalized document that will have the maximum impact on any intended audience in the field of material science.
Nursing
People dedicated to nursing require patience in helping people and knowledge and skills in healing and applying treatments. Nursing also involves the development of new ideas for administering healthcare and managing conditions of infirmity while striving to apply science to use compassion to improve patient care and well-being. Our
nursing paper editors
have experience in practical nursing and caregiver response and knowledge of nursing science. Myhomeworkpro.com can quickly enable rough draft nursing documents to take the form of smooth-flowing, well-organized manuscripts ready for publication, correcting all spelling, punctuation, and formatting errors.
Neurosurgery 
proofreading and editing neurosurgery documents require the critical assessment of writing concerning the prevention, diagnosis, and surgical treatment of all neural tissue, including the brain, spinal cord, peripheral nervous system, and cerebrovascular system. Interpreting all neurosurgery information in this medical field must pay meticulous attention to the minutest details in all written, graphical, and tabular data representations. Our
neurosurgery editors
 have the knowledge and the specified ability to deliver cohesive and coherent neurosurgery documents that have matured through a rigorous editing process while making spelling and grammar corrections and imposing appropriate formatting as dictated by individual publishing requirements.
Pharmaceutical science
The pharmaceutical science industry has a value of $1.25 trillion and provides medications that improve the lives of countless people. Scientists and other professionals continually create new drugs through persistent innovation, development, relentless evaluation, and a surprising number of regulatory approval processes that must be undertaken flawlessly. Our 
editors of pharmaceutical science manuscripts
 are incredibly diligent in obtaining the necessary foundation in pharmaceutical science, the scientific methods in this field, and the intensive regulatory processes required to gain approval for new drugs. We deliver professionally edited documents that include all spelling and grammar corrections and the necessary formatting.
Philosophy
Assessing philosophical papers for proofreading, editing, and revision changes requires mastery of the presentation of philosophical arguments and the discussion that creates and describes them. Developing a sound philosophical conclusion requires organizational proficiency, a sound academic grounding, and a commanding grasp of philosophical definitions and language. Myhomeworkpro.com has assembled a group of superlative academics who thrive on creating professionally edited philosophy documents. Our editors have the proficiency and experience to engage in
philosophy paper proofreading and editing
 on an advanced level. They can deliver publishable documents containing all the necessary spelling, grammar, and formatting corrections.
Physical Sciences
Physical sciences are concerned with the study of a system's inorganic components. The main branches of the physical sciences are chemistry, physics, astronomy, and earth sciences. 
Editors of physical science manuscripts
must know these various branches of study and the writing, editing, and composition abilities necessary to organize documents quickly, incorporate the respective peer-reviewed changes and complete the proofreading and editing process correctly. Myhomeworkpro.com is a professional editing company that has provided perfectly edited physical science documents over many years. We also correct all spelling and grammar errors and complete all required formatting tasks.
Planetary Science
Planetary scientists study the celestial bodies that orbit stars, focusing on our solar system. Creating and forming documents that communicate the technical information of planetary sciences must also consider the current trends in theory and ideas, which are developed through experience in writing and the peer-reviewed draft creation and editing process. Our
planetary science editors
are familiar with proofreading and editing all documents, from memos to the most advanced academic journal publications, that define the direction of future research in the planetary sciences. Our editorial staff will also correct all spelling and grammar errors and meet the formatting requirements of final manuscripts.
Plant Science
Scientific publication frequently necessitates a long, intense effort in developing original research ideas, acquiring composition skills, and organising narratives to create masterful transcripts.Myhomeworkpro.com can propel rough draft ideas into completed works of perfection. Our
plant science editors
have an in-depth understanding of all facets of plant science and the proofreading and editing skills required to complete tasks of manuscript preparation, working within all delineated deadlines. Scientists invest decades and extreme effort in publishing the results of their research in scientific journals, and it makes sense to hire equally adept editors to complete the process of manuscript development, including all the necessary spelling, grammar, and formatting changes.
Political Science
The review and editing of political science papers extend well beyond checking for a proper introduction, topic sentences, document organization, conclusion, and writing in an active voice. Editors must understand the underlying themes and academic background. Forming a certain directness in sentences and overall document structure is an absolute requirement for delineating specific discussions and resulting in correctly assembled conclusions. Manuscripts ready for publication require proper word choice, consistency in argument development, and appropriate evidence that has been described characteristically throughout. Myhomeworkpro.com provides
edited political science manuscripts
 that stand out best in all aspects while correcting all spelling, grammatical, and formatting errors.
Psychology
The complexity of the human mind and behaviour in studying psychology creates difficulties when writing scientific papers' discussion and conclusion sections. Avoiding bias is paramount when creating original psychology research, and understanding word choice influencing reader insights is critical for proofreading and editing documents focusing on psychology.
Psychology editors
at Myhomeworkpro.com have been specifically trained in psychological research analysis and the description of methodologies and results involving studies of the human mind. We specialize in helping authors create publishable manuscripts quickly and efficiently, applying all the necessary spelling and grammar corrections and formatting changes.
Sociology
Studies in sociology are concerned with the interaction of individuals and members of society, groups and organizations, and variables describing contextual information. The critique and review of complex sociology research papers must be undertaken by editors who have gained experience in writing, reviewing, and peer-review-driven processes of scientific publication in sociology. Integrating and understanding all relevant sociological information and writing, proofreading and editing, and organizing requires a particular skill set. Myhomeworkpro.com can quickly
edit all documents in sociology
 while correcting any spelling, grammar, and formatting errors.
Sports Science
Anyone studying and writing sports science papers must devote time to fieldwork and authorship. Due to the demands and requirements of working in sports science, most researchers must rely on editors with the experience and education necessary to complete the writing and developmental processes of manuscript preparation. Delegating the 
sports science proofreading and editing
process to individuals specialising in this task can allow researchers to develop new ideas, resulting in increased productivity in their chosen work area. Myhomeworkpro.com's editors understand the needs of sports science professionals and can assist in creating finalized documents with perfected spelling, grammar, and individual formatting.
Veterinary Science
Veterinary scientists travel and treat various animals, pets, and animal species used in agriculture. The demands placed on individuals working in veterinary science are great, and often there needs to be more time to devote to the formalized writing and publishing of experiences and research results. Members of Myhomeworkpro.com specialize in proofreading and
editing veterinary science papers
 and can quickly evaluate the necessary changes while maintaining continual communication with veterinary science professionals. Our record of producing properly edited scientific publications with all the necessary spelling, grammar, and formatting corrections is well known and contributes to our reputation as a leader in veterinary science editing.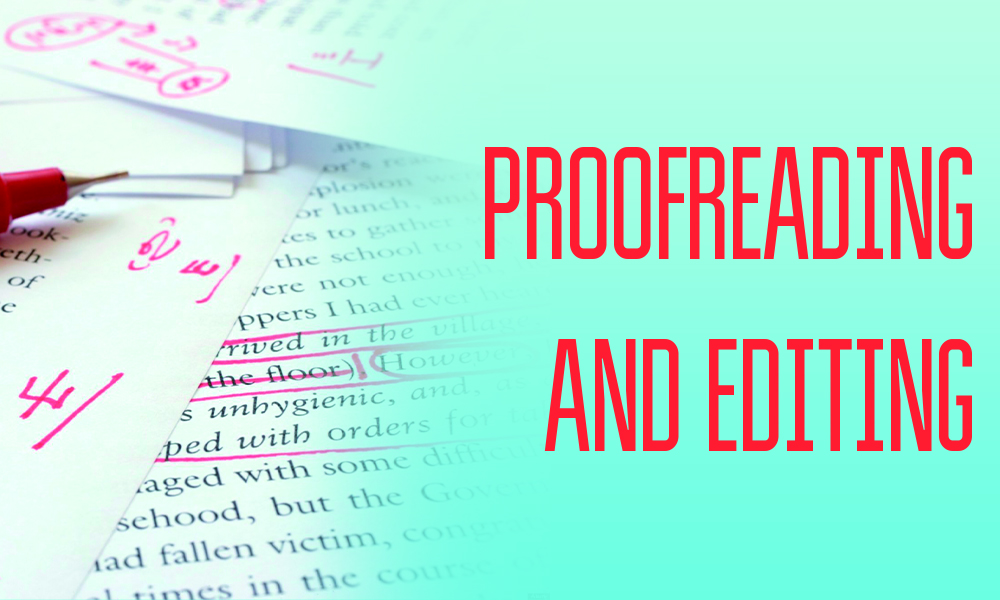 Yes, and you're on the right track. If all this information won't help you become a great academic writer, or you don't have enough time to start writing your paper, we've got you covered! Our service allows you to buy essays online when you don't have time or the ability to write the project yourself. We offer cheap academic essays to students of all levels and educational institutions.
All you need to do is place an order through our ONLINE FORM or contact our SUPPORT TEAM. It's as easy as that!
What are you waiting for? Contact us today to find out if we can help you with your math or science assignments – while you relax and have fun! Progress to ORDER the Service.